What is the Most Common Thing People Have Given Up for Lent???
MON MAR 18, 2019 | ABOUT 3 HOURS AGO | POSTED IN: LENT| SOURCE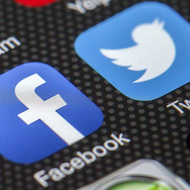 Religious or not, Lent can be a great time of year to give up a distraction and refocus on other things that might be more important in our lives. While popularized in religious circles, Lent is spreading into the secular world, as more people participate in the fasting of some specific thing over the 40 days that lead up to the Easter holiday.
Every other year, we run a survey of Americans who are giving something up for Lent, and this year social media overtook alcohol for the top spot. For years, booze had been at the top of the list, but not in 2019. Other big movers include television, which fell off the top chart and into the "other" category.
Of a survey of 586 American adults, here are the top 10 things people claim to be giving up for lent:
What are you giving up for Lent?
% of responses
Social media
21%
Alcohol
18%
Chocolate / sweets
13%
Soda / coffee
11%
Junk snacks
8%
Fast food
8%
Pornography
6%
Marijuana
4%
Tobacco
4%
Other
7%