9/10 Cheating Men Surveyed Will be Cheating on Their Partner During Easter
MON APR 15, 2019 | ABOUT 4 HOURS AGO | POSTED IN: EASTER| SOURCE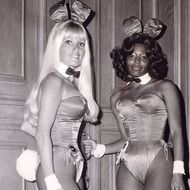 Victoria Milan, a dating site for people who want to have affairs, reveals nine out of 10 cheating men surveyed will be cheating on their partner during Easter.
Many people see Easter as a time to enjoy the long weekend and spend time with family, not to mention the Easter eggs. Oh, the Easter eggs. That's not the reality for everybody, though.
4,000 people took part in the survey, which spanned across 22 countries, including the UK. All of the countries surveyed celebrate Easter.
Interesting,almost half (49.6 per cent) of women who regularly cheat will stop over the Easter period.Why? They mostly believe it's a time for family and not for "extramarital sex".
One of the leading reasons that men won't stop cheating during the Easter holiday is because their mistress wouldn't want them to stop.
How romantic.
According to the survey, only 3.9 per cent of the cheating men care about family time.
The majority of people (36.1 per cent women, 46.1 per cent men) said they're not religious, so felt no need to be faithful during a religious holiday.
There was no survey about why people cheat outside of Easter holidays, but for a website known to pair people up who are looking for affairs, it doesn't come as too much of a shock.
What a statistic! So 9 out of 10 "Cheating Men" will be cheating on their significant others during the Easter holiday. When I first read this stat I was like WOW! Why Easter??