What State Has the Worst Drivers in America? Where Does Missouri Rank???
MON JUL 01, 2019 | ABOUT 3 HOURS AGO | POSTED IN: STATES| SOURCE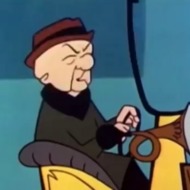 To help you become aware of where these negative driving patterns are the most prevalent, SmartAsset took another look at which states have the worst drivers.
To find the states in America with the worst drivers, we considered four metrics. We looked at the percentage of drivers who are insured, the number of driving under the influence (DUI) arrests per 1,000 drivers, the number of fatalities per 100,000 vehicle miles driven and how often residents google terms like "traffic ticket" or "speeding ticket."
10. Missouri
The final state in our top 10 is Missouri. Insured drivers make up 86% of all drivers in the state, the 16th-lowest rate in the country. There are 4.30 DUIs issued per 1,000 drivers and 1.28 fatalities per 100 million vehicle miles driven. The state ranks 12th-highest for rate of searches for driving-related tickets.